INTO THE CARPATHIANS

(Czech Republic)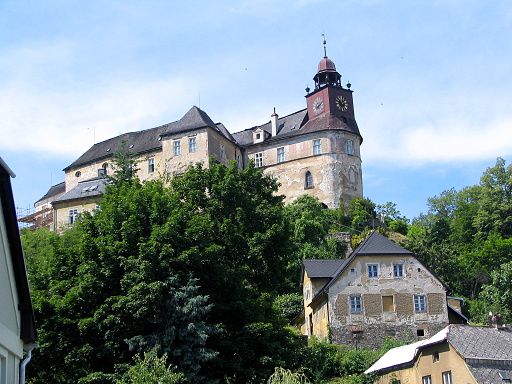 "Built by a Silesian duke at some unknown date to guard the Landeck Pass into Kłodzko, the Jánský Castle was in the hands of the Prince-Bishops of Wrocław by the middle of the fourteenth century, was pretty much destroyed when it fell to Hussites in 1428, and has been rebuilt, expanded, and remodeled several times since. It became a palace along the way, and acquired a Baroque extravagance, and now is a Czech National Monument whose cupola–capped tower still ticks off the time."
— page 188, Into the Carpathians, Part 2, © Alan E. Sparks.