INTO THE CARPATHIANS

(Czech Republic)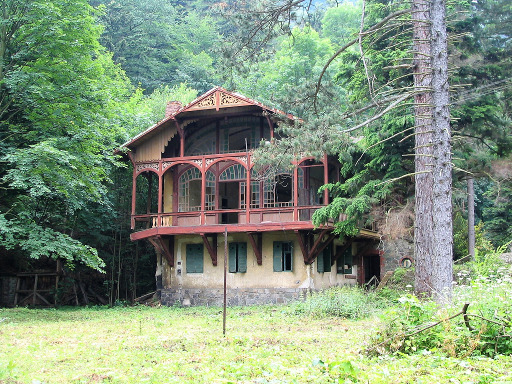 "Turns out this is not only a Czech National Nature Reserve (technically, a "Site of Community Importance – Habitats Directive")—called Račí údolí ('Crayfish Valley'), described as 'one of the best kept secrets in the Czech Republic, which lures the tourists with their magical ridges'— but also a preserver of ancient ruins. The flagship example is flagged on our hiking map—a fallen castle lying about a mile within—but long before that, only about a hundred meters up the unbeaten path, a bedecked and porticoed edifice comes peering out of the trees like a panicked giant trying to escape the tree-toothed maw of the forest."
— page 195, Into the Carpathians, Part 2, © Alan E. Sparks.