INTO THE CARPATHIANS

(Slovakia)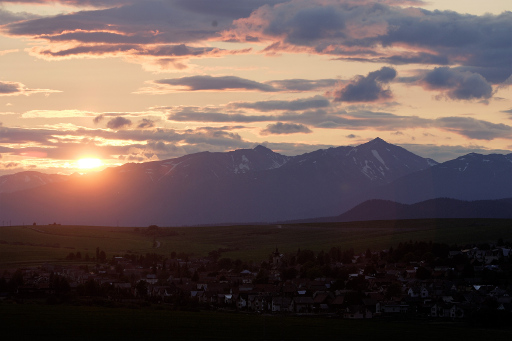 "Just when I was beginning to doubt my nose, a grassy track dipped down to the right and then climbed the side of a shallow ridge topped by a row of pines. I was pessimistic, but over the rise a small flat meadow unfolded, shielded from the road by the treed ridgetop behind us, enlivened by a few pine saplings around us, and blessed by a spectacular prospect before us: miles of darkening basin stretching to the feet of the High Tatras. A small patch of the murky expanse was just beginning to sparkle, with lights popping on in a hollow a couple of kilometers down a gentle slope."
— page 94, Into the Carpathians, Part 2, © Alan E. Sparks.