INTO THE CARPATHIANS

(Slovakia)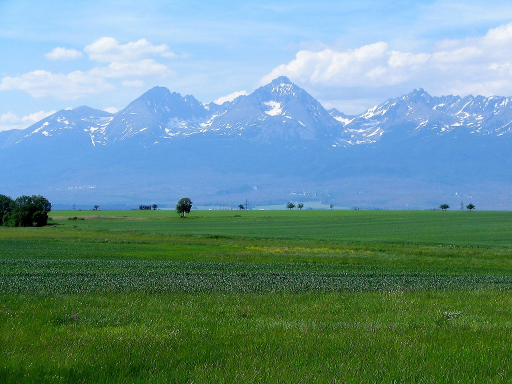 "After a final prepared meal (breakfast) we strike northwestward for Poprad, a city of about 55,000 set along the Poprad River, just before the latter turns northeastward towards its unique puncturing of the Carpathians and the Polish border. We approach through rolling green countryside punctuated by small clumps of dark green trees and shiny white houses, with the eastern end of the Sub-Tatra Basin and its stunning backdrop of glacier-riddled, cloud-enshrouded peaks spread hazily before us. The High Tatras! "
— page 83, Into the Carpathians, Part 2, © Alan E. Sparks.