INTO THE CARPATHIANS

(Slovakia)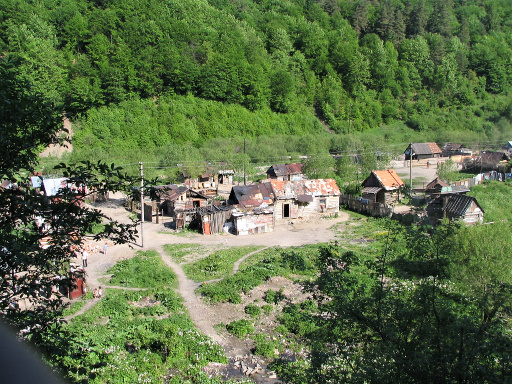 "We met the others on a gravel track winding through the jungled valley floor along the dappled waters of the Ľutinka, near a small line of dilapidated shacks hidden behind trees. The tiny, tottering huts of this Romani village, with gaps in their walls and rust on their roofs, fit the current tropicality, but I wonder how they fare against the cold and snow that must batter this valley come winter."
— page 65, Into the Carpathians, Part 2, © Alan E. Sparks.