INTO THE CARPATHIANS

(Romania)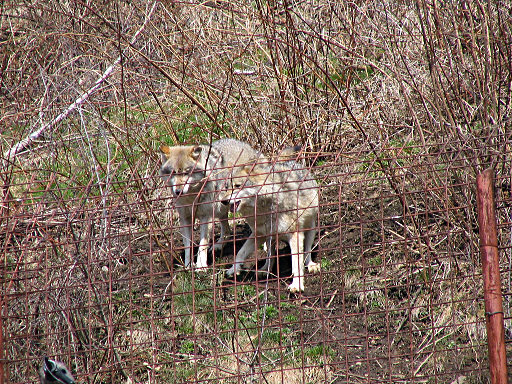 Crai ("king") and Poiana ("small meadow in the forest"), Eurasian gray wolves rescued as pups from a fur farm in Romania by the Carpathian Large Carnivore Project. They are brother and sister, and were kept at the "wolf cabin" near Zarnești for public education and research purposes. They also provided loyal and fascinating companionship for the researchers, students, volunteers, and dogs who lived and worked at the cabin.
The Carpathian Mountains are home to some four thousand Eurasian gray wolves, providing the largest refuge for wolves and the other large carnivores of Europe – Eurasian brown bears and Eurasian lynx – remaining on the continent west of Russia.