"The Carpathian Mountains—legendary land of Gothic castles, eerie accents, and the depredations of vampires and werewolves. But what are the Carpathian Mountains really like? Do Western readers know what really lurks in the dense forests blanketing the steep mountain slopes? (The most significant populations of wild animals remaining in Europe west of Russia.) Do they know what survives in the scenic valleys and on the lofty meadows? (The "old life" of rural Europe.) Do they know what diverse forms the craggy ridges have given to the many cultures and nations of Central and Eastern Europe, and to human imaginations the world over? (Too varied to summarize on a cover.) Do they know how it feels to explore the landscape's challenging contours? (Invigorating, rewarding, exasperating, enlightening...) Enter
Into the Carpathians
to discover a beautiful and enchanting world of adventure, history, mystery, and more!"
— From the back cover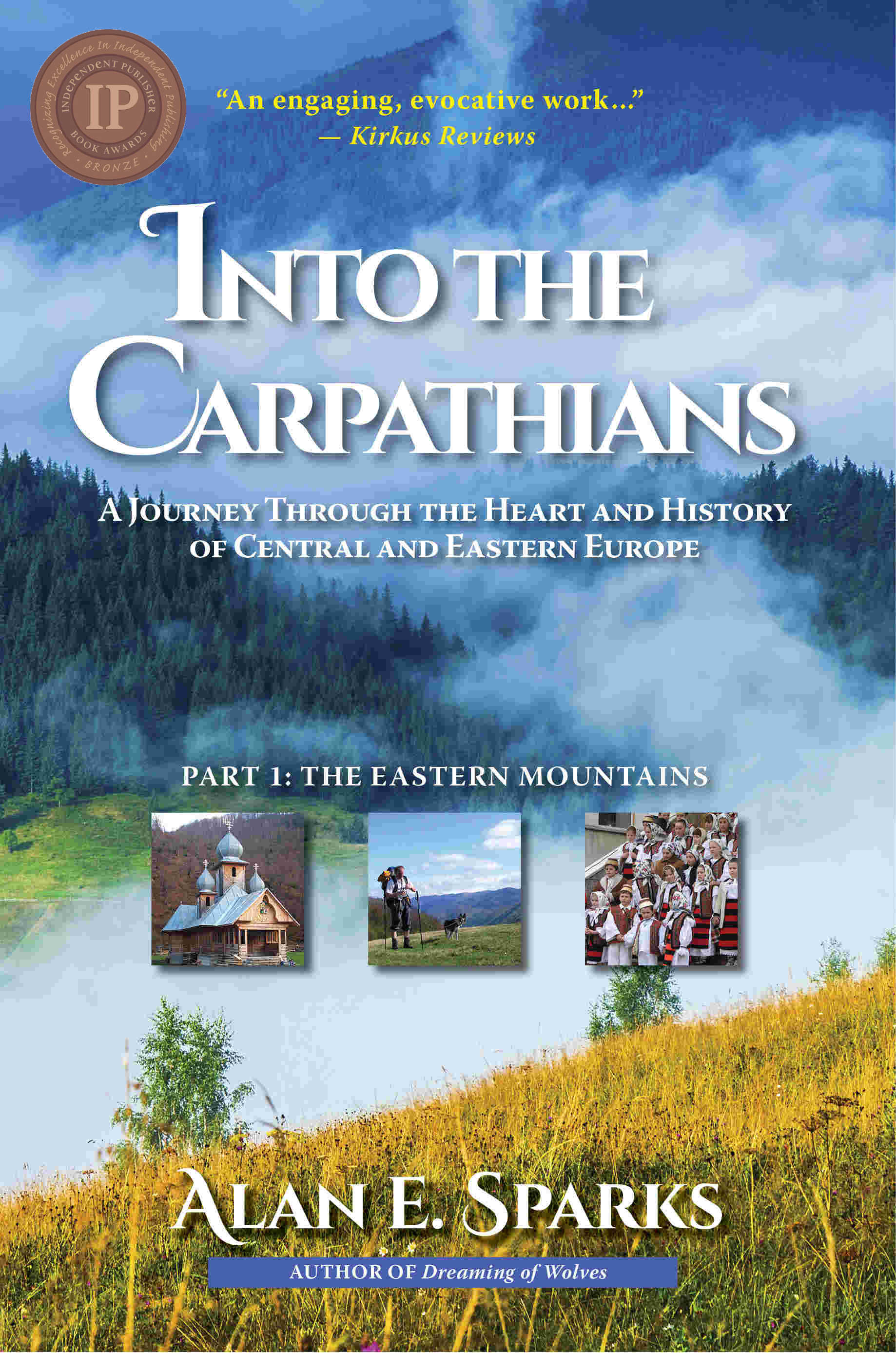 Part memoir, part travelogue, part natural and cultural history,
Into the Carpathians
chronicles a four-month-long hiking and wildlife research expedition along the length of the Carpathian Mountains, from Romania to Poland, some 1,700 miles as the crow flies. As readers follow the author and his companions on this intriguing journey, they will encounter the many natural wonders and colorful inhabitants of the Carpathian landscape—both human and non-human—while gaining deep insights into the historical and mythological forces that have shaped, and continue to shape, the nations, cultures, and psyches along the way. (This volume, Part 1, covers roughly the first half of the journey, through Romania and Ukraine.) Evocative, thoroughly-researched essays paint the cultural terrain of the Carpathian Mountains from a rich palette of topics, including: a brief history of werewolves; the exploits and the end of Attila the Hun; the mystical foundations of Kievan Rus'; the rich pantheon of Slavic mythology; the earthy traditions of Carpathian folklore; and the roots of the relationship between Ukraine and Russia that are sprouting thorny shoots today. The narrative is enhanced with 63 beautiful color photographs.